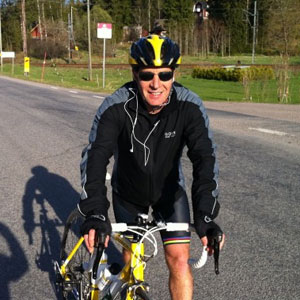 Dan Mangell
Place of birth?
Mölndal.
What do you work with at Pond?
Founding Partner, project management and business development.
Favourite shoe brand?
Paul Smith.
What's on your playlist? 
Rock.
What don't we know about you? 
I hate to loose.
If you were an animal? 
Lion.
What's your biggest no no? 
Showing off!
What's your biggest achievement so far? 
Racing on a bicycle from Copenhagen to Paris and thereby collecting around 10 000 00 sek to Barncancerfonden.