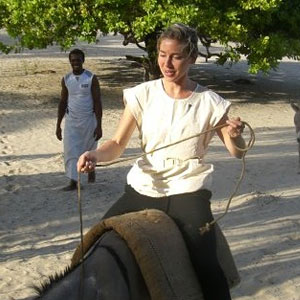 Annika Norén
Place of birth? 
Nacka, Sweden.
What do you work with at Pond?
Product design and concept development.
Favourite hang out
My country house.
What's the strangest thing you have ever done? 
Trying to play poker with locals on a washed away road in northern jungles of Laos, while hoping to somehow make it to the border before Visa expires (the day after).
If you were an animal? 
I'd fancy being able to fly.
What makes you laugh? 
Never Mind The Buzzcocks and funny animals.
What I'm proud of:
Placement 370 of 8800 in Tjejvasan